As I mention every year, the Fourth of July is my favorite holiday. I'll steal from my post last year to summarize why that is so:
Though our independence was hardly easy or bloodless, there is something in our celebration of it that is pure and wholesome. Just a day to be thankful for what we have and why we have it, to gather and eat and enjoy the sun, and later in the dark, the fireworks!
This year I headed south because there just really is no other place I'd rather be. Since both the parents had to work on the actual day -- which should be a felony -- we celebrated on the Saturday before. But it didn't matter as we still had the same good time consisting of great food, pleasant company, a cool pool, and plenty of less-than-legal fireworks.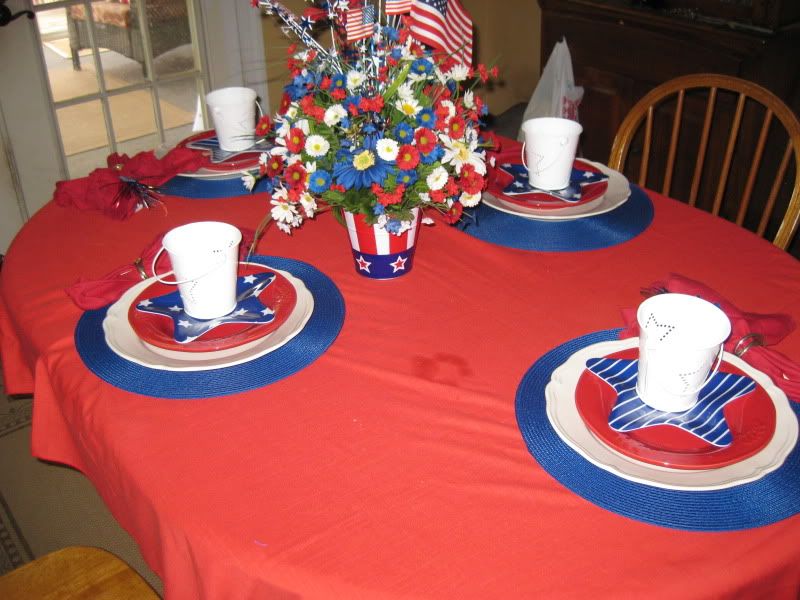 Mom's picture-perfect dining room table decor.
Snack table.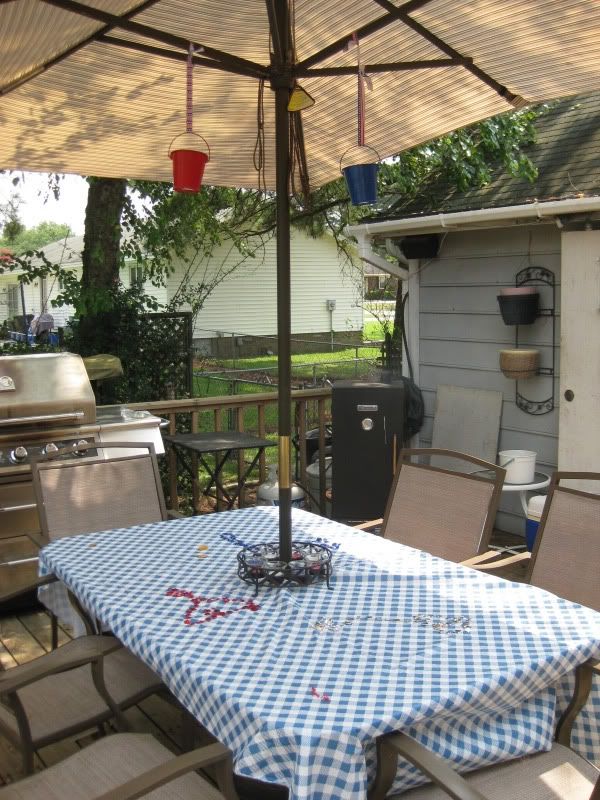 Some of the decor.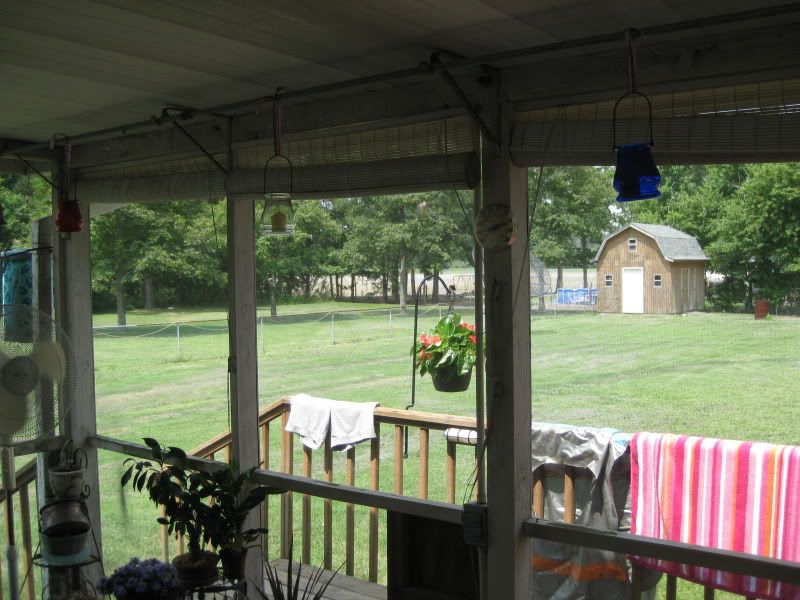 Red, white, and blue lanterns.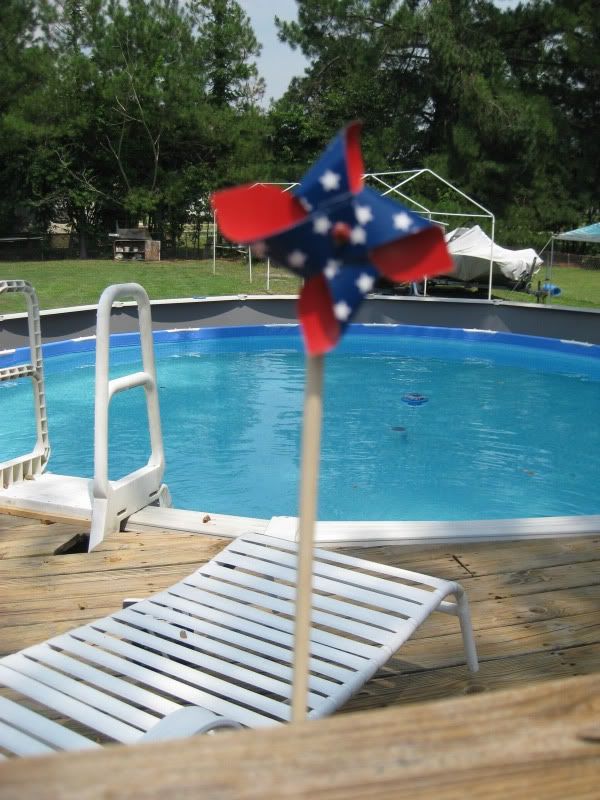 One of the pinwheels that I staple gunned (!) along the pool railing.
Dinner
Brisket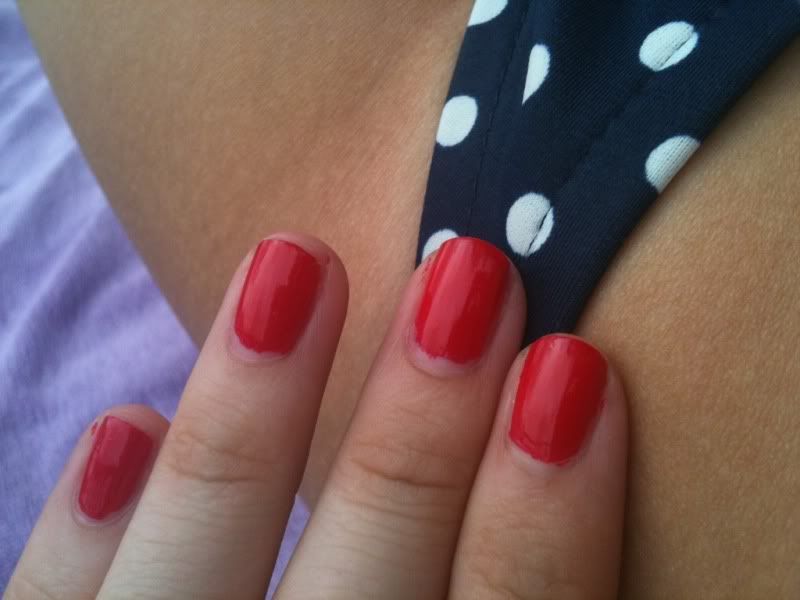 My red, white, and blue for the day.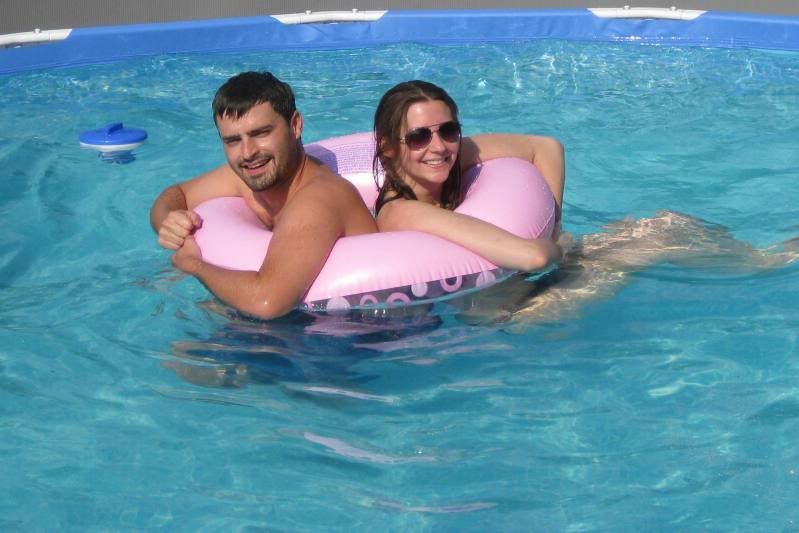 Joey wedged his way into my float.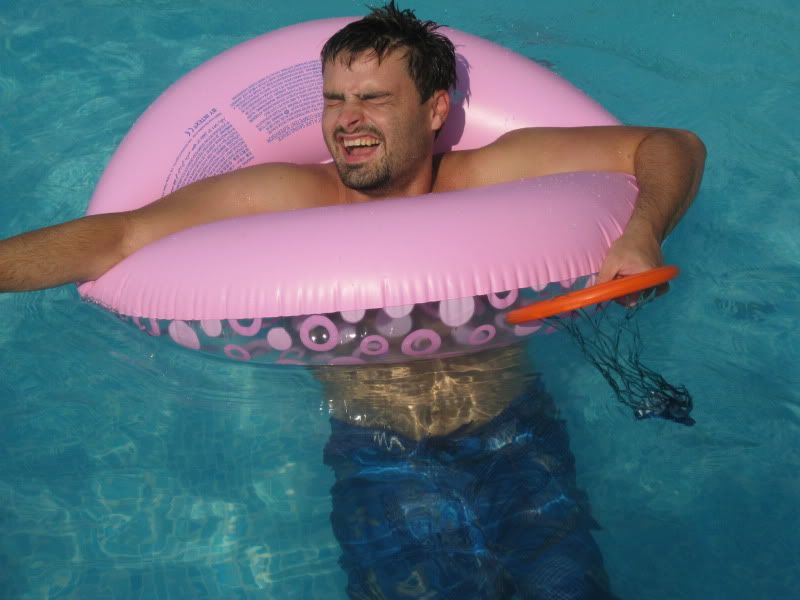 Sun was in his eyes. (I'm probably a bad sister for posting this.)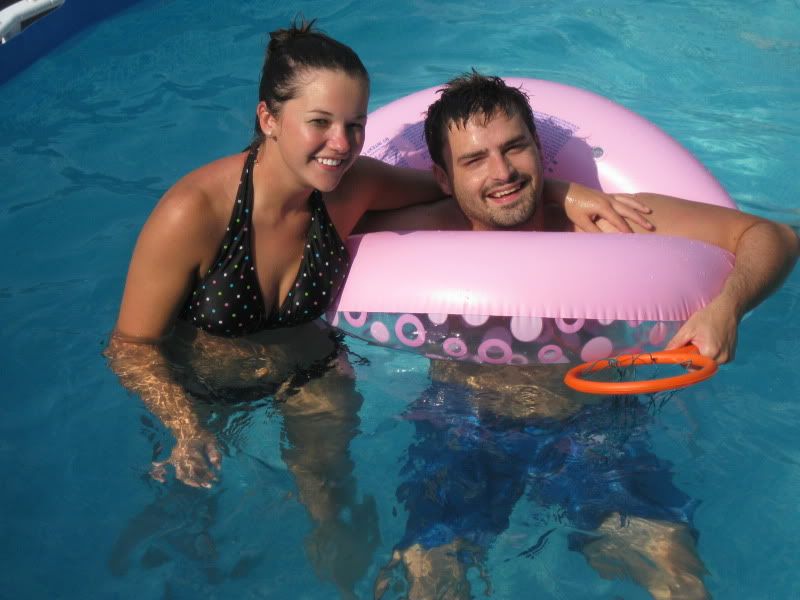 Michelle and Joey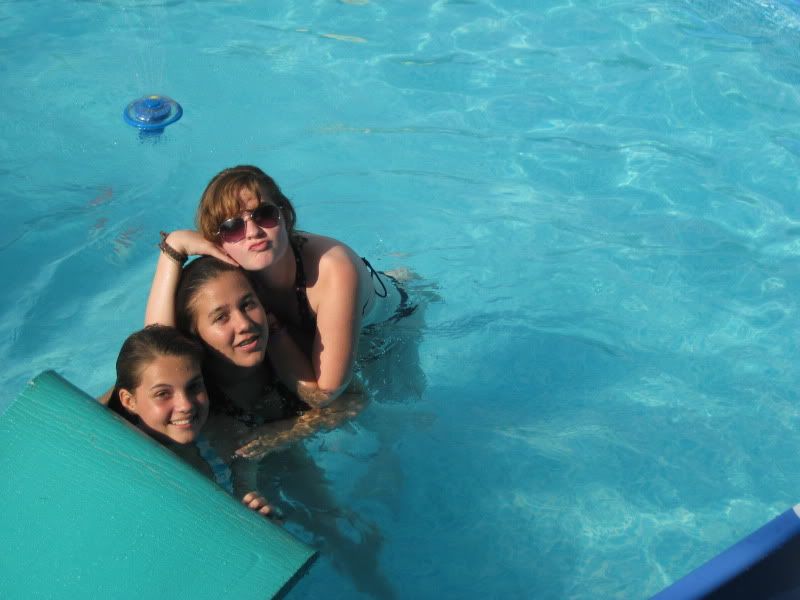 Nieces and friend.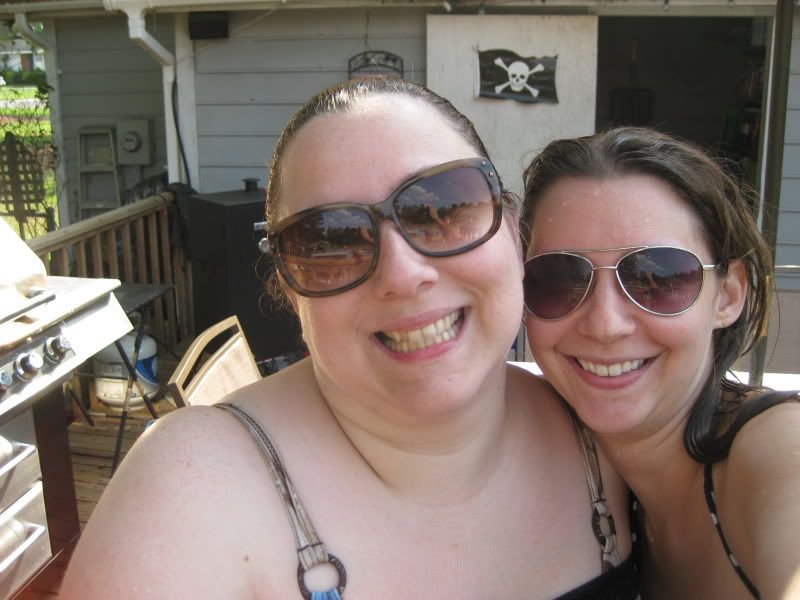 Sisters
We snacked, we lounged, we swam, we talked, we ate. And then we tried to keep all our limbs attached. But that's a post for another day.