The last time I was here:
Was here: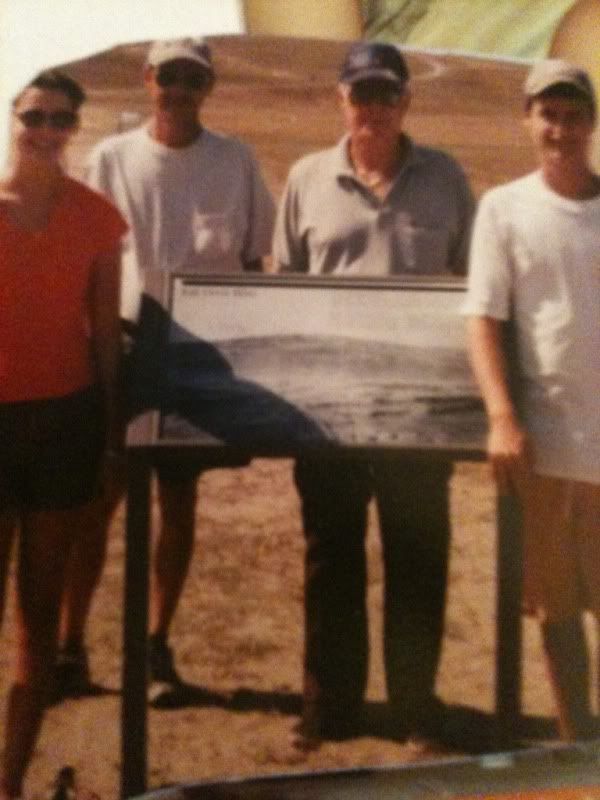 Around senior year of high school with my three favorite Joes.
Before that trip, the only other time I'd been was here: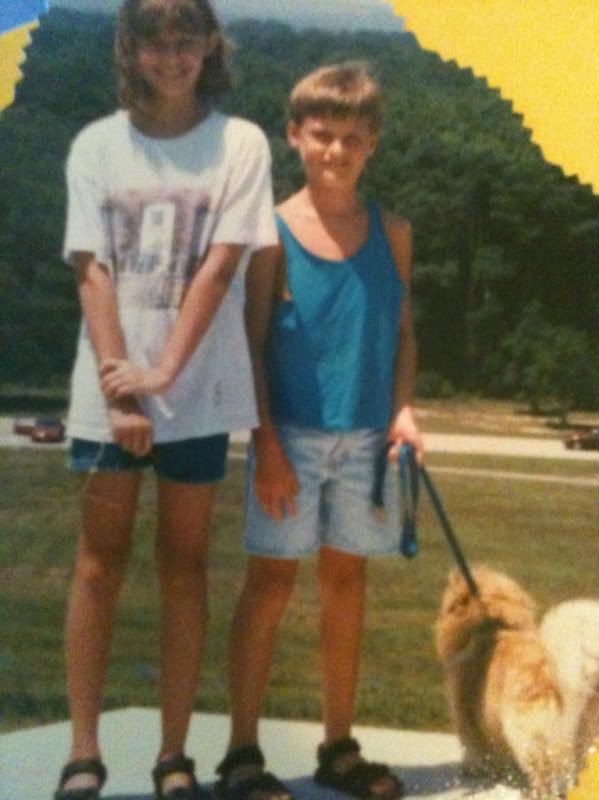 Around the ffth grade with Peanut, one of the greatest dogs ever.
Because it had been so long I was really excited to go back. I swear my heart beats faster when I think about what the Wright Brothers did and the role my state played in it. History nut+Carolina girl=dangerous dorkdom.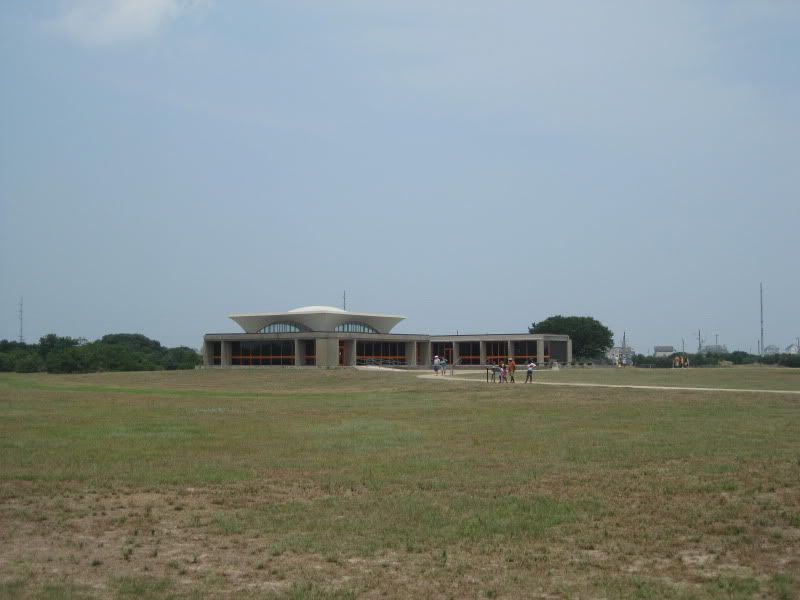 Museum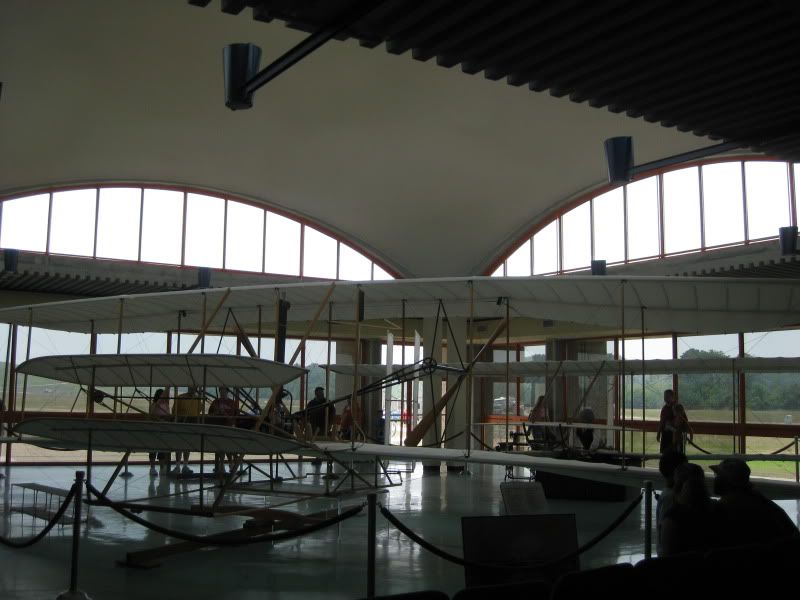 Replica of their plane.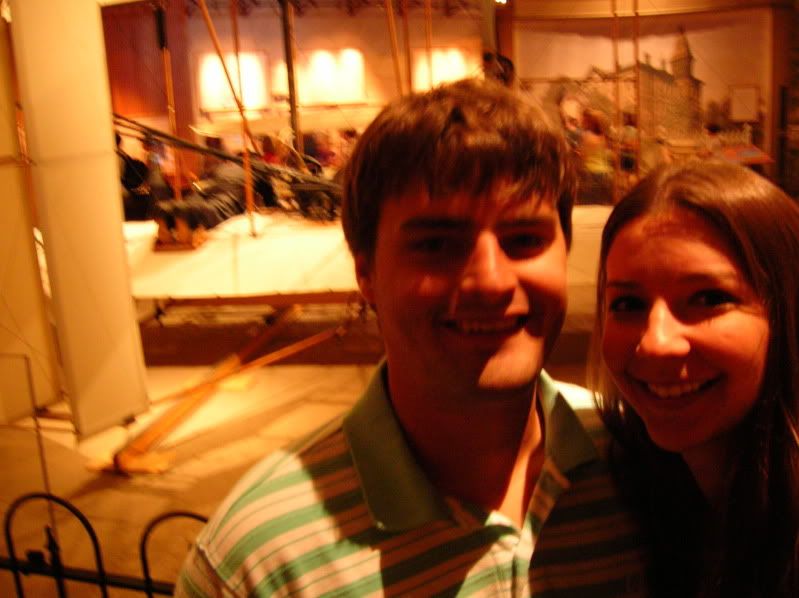 For comparison's sake, Joey and I with the actual plane at the Smithsonian in 2008.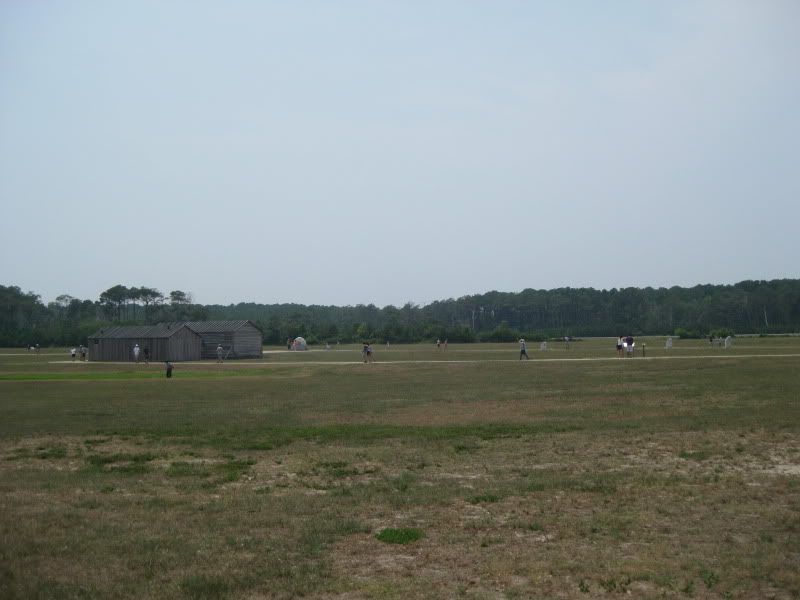 Hangar and landing field.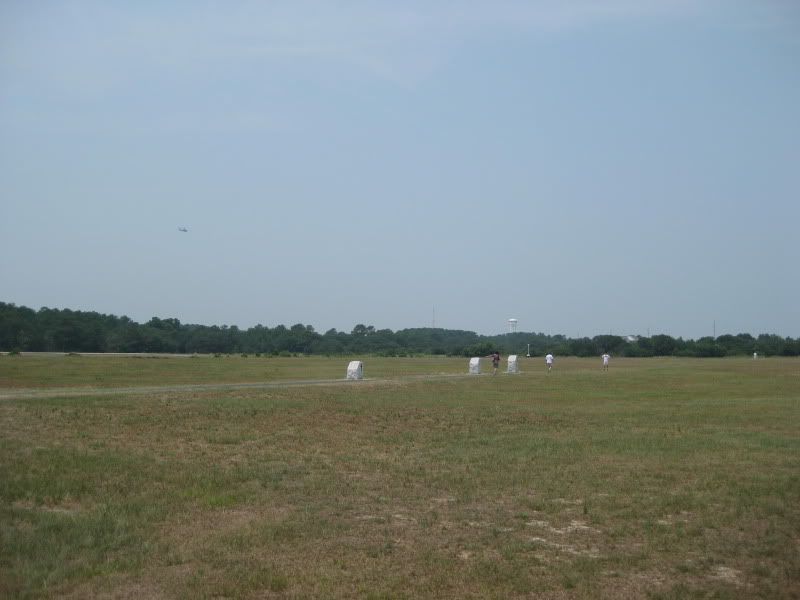 Markers showing where each flight landed.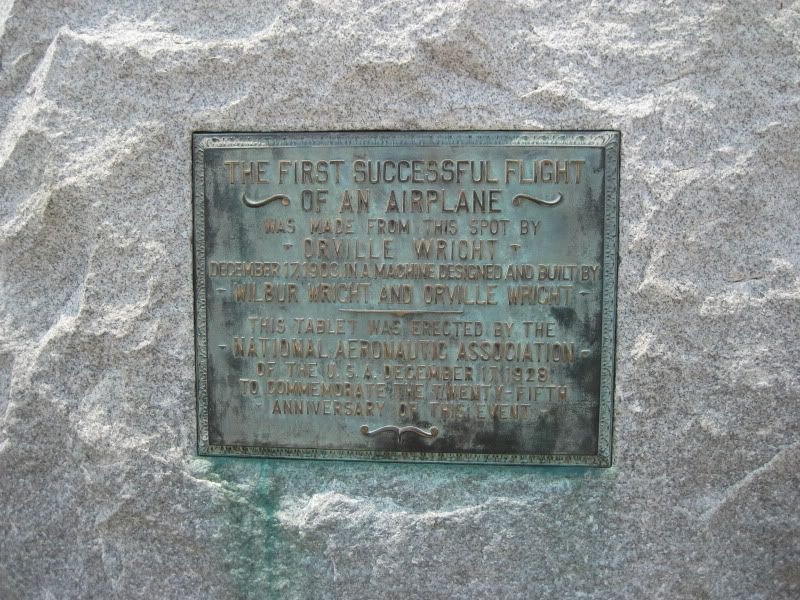 Marker explaining historic importance.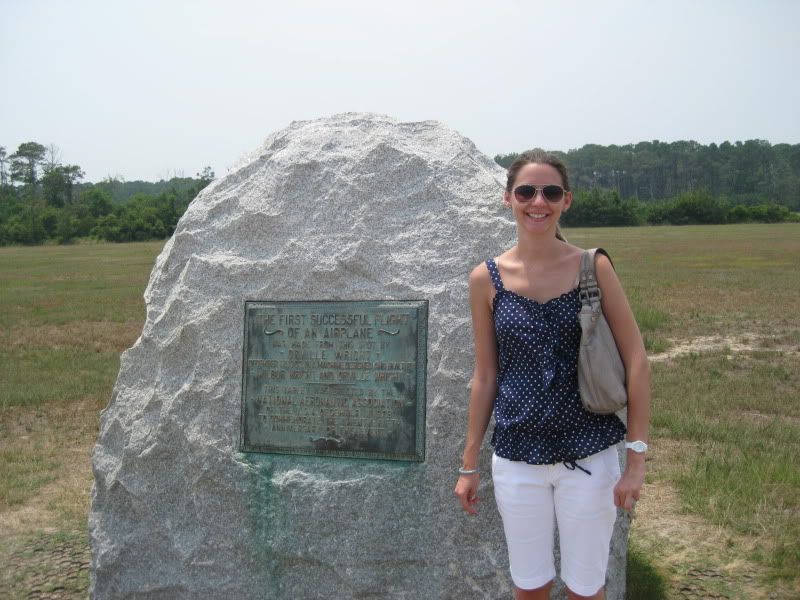 Me and the marker/giant rock.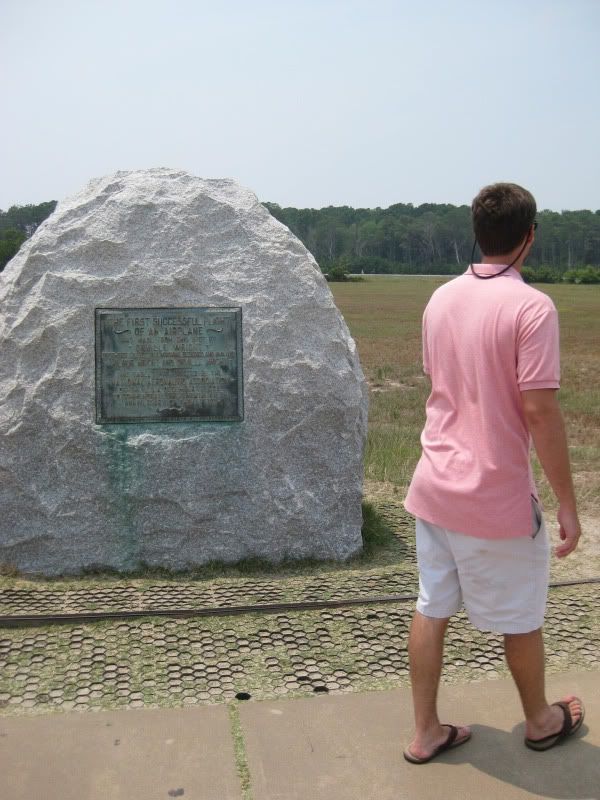 Joey didn't want to smile for the camera anymore.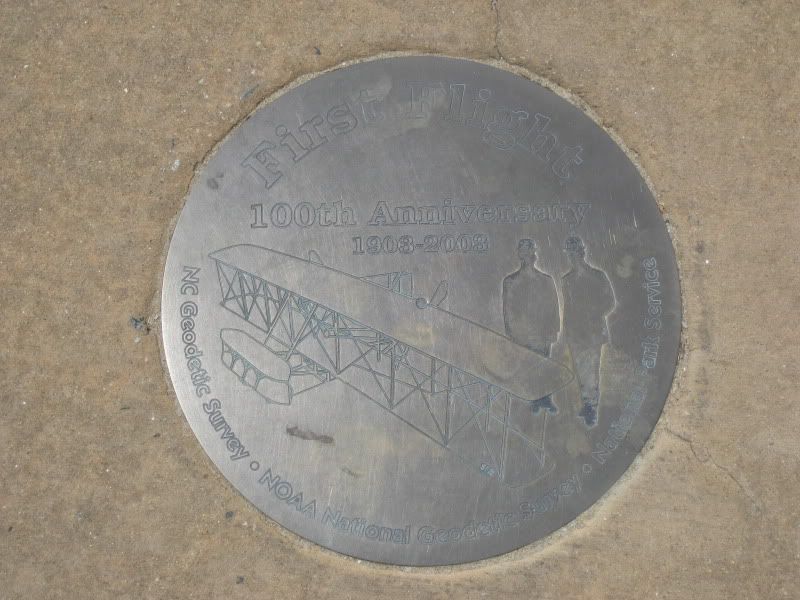 Plaque in sidewalk marking the centennial celebration.

After exploring the museum, the landing field, and the new exhibits they added for the centennial, I started the long trek up to the monument. It was terribly hot and an uphill climb but the views are worth it.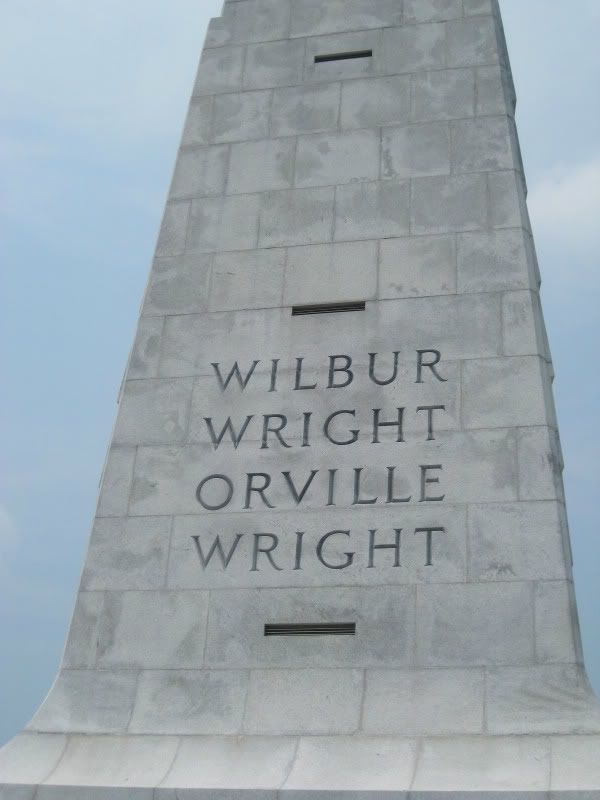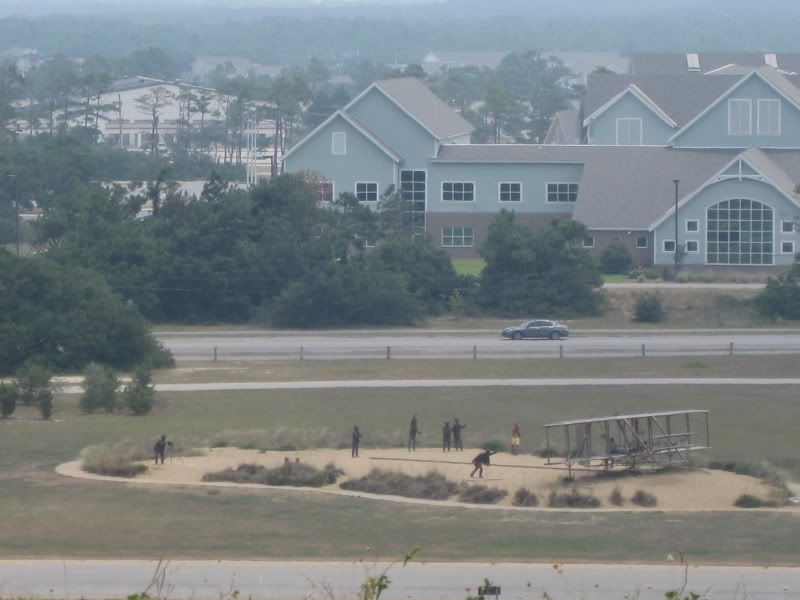 And that was Kitty Hawk.