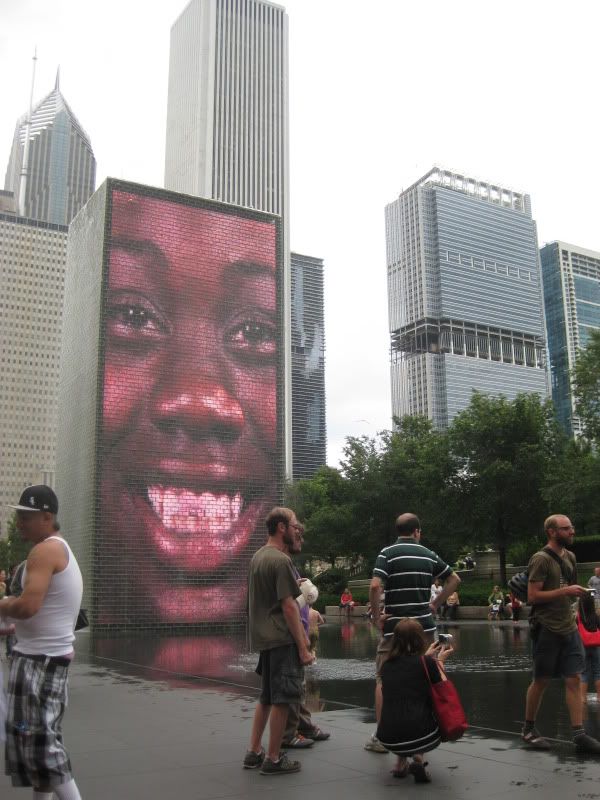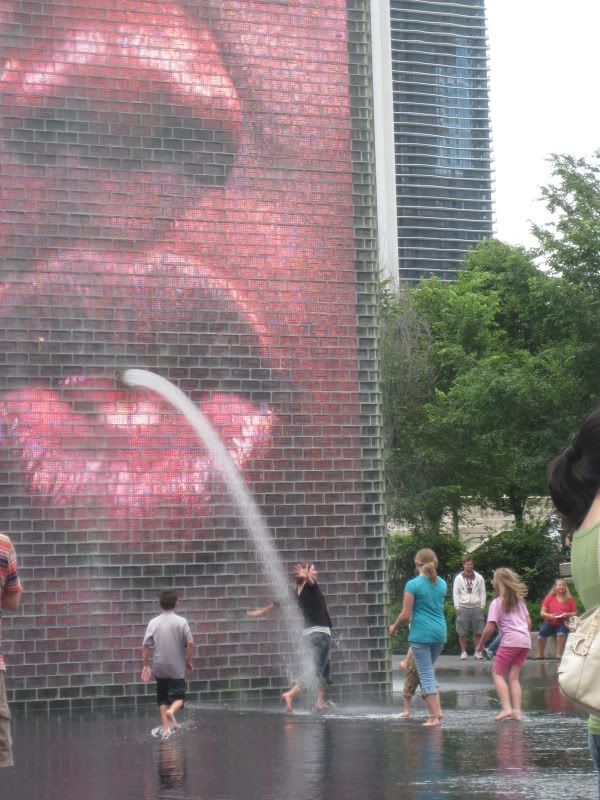 Crown Fountain
Millennium Park
Chicago, Illinois
One of the things I most enjoyed about Chicago was the plethora of public art installations. I knew the city's architecture would be amazing, which it was, but I wasn't expected all the art, too. These fountains were fun because they're art that the public can really enjoy and interact with.
When they're off they're just kind of an ugly brick column, but when on, they show the faces and expressions of different people. (Chicago-ans? Not sure.) Every few minutes, a few of the bricks "open" and a gush of water runs out.
It was pretty chilly when B and I were there, so we just sat and watched the kids run up and wait for the water to fall, and then scream and run away. I think more cities should do things like this. It just makes people happy.